Family Fun
Fun Times for EVERYONE
& Something for ALL!

With a stunning Blue Flag beach just a stone's throw away
Quality Hotel self-catering resort is a perfect staycation destination!

The Quality Hotel allows easy access to loads of interesting visitor attractions, fun activities, walking trails and tracks close by in the East Cork and West Waterford region!
Have fun, enjoy, and above all, take care on your family breakaway to Redbarn Beach!
Please note that due to the current Covid Pandemic, not all tourism enterprises will open, or be in a position to offer discounts this year - please support them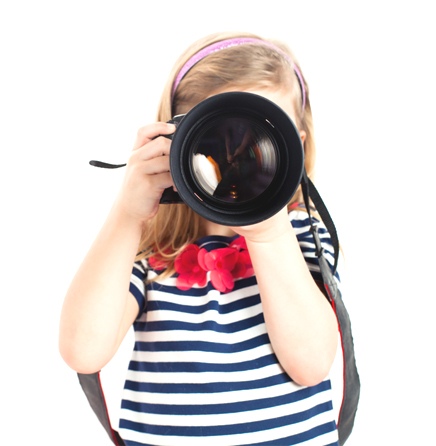 Top 10 things to do in Youghal
Visit the Clock Gate Tower

Stroll, swim, or surf along one of our beautiful beaches.

Take a cruise along the stunning Blackwater River with Captain Tony Gallagher on 'The Maeve' Blackwater Cruise

Visit St. Mary's Collegiate Church and Gardens one of the oldest Christian sites in the country.

Book a round of golf at Youghal Golf Club - a scenic and challenging 18 hole - Par 71, Parkland Golf Course.

Make it a great night for all the family at Youghal's Greyhound Stadium. Every Monday and Friday.

Check out Youghal's Festivals and Events. See our 'whats on section'.

Visit Perks Entertainment Centre one of Ireland's largest indoor funfair centres.

Go diving or deep sea fishing on a Charter Boats
The Rebecca C (wheelchair accessible) or The Seahunter.



Youghal Lighthouse
Blarney Castle
Cobh Town train
Other great things to see on our doorstep
Fota Wildlife Park, Fota Island (30 mins): With over 70 acres of open countryside, full with animals from 5 continents including Giraffes and Cheetahs - and new this year, TIGERS! Discount Tickets are available for our guests.
Fota House & Gardens (30 mins): One of the finest examples of regency architecture in Ireland, set in superb gardens and with a world renowned arboretum. Exciting discovery and educational activities for children on site.

OPEN FARMS
Ardmore Open Farm (19 Minutes) get up close and personal with a wide range of exotic and farm animals. Dedicated petting times are held throughout the day where kids and adults get to hold reptiles. furry favourites, birds and much more.
Leahy's Open Farm (25 mins):This family run farm is open to visitors of all ages for the Summer and Christmas seasons. With a large selection of animals on display, there is so much for the children to do, from feeding the lambs to cuddling the rabbits. There is Go Karting and Boat Rides and Indoor and Outdoor Playgrounds, Tunnels and so much more to see. A great family day out!
The Jameson Experience (15 mins): Built in 1825, a 1 hour tour takes you through the buildings, the large water wheel and the largest pot still in the world. Gift shop and restaurant on site.
Midleton Farmers Market (15 mins): This bustling market town has its own Farmers Market every Saturday from 10am to 1.30pm and is one of the best in the country. Fresh fish, home baked breads, wonderful vegetables, and even a Jazz Duo on certain dates make this a must see attraction when visiting Midleton.
Ballymaloe House & Cookery School (15 mins): Located in nearby Shanagarry, visit the restaurant, food shop or take a weekday cookery course at the world famous Ballymaloe Cookery School - afternoon cookery demonstrations weekdays 2pm-5pm. The Cookery School Gardens include an ornamental fruit garden, a vegetable garden, a shell house, a maze, and herb garden with herbaceous border.
Queenstown Heritage Centre (30 mins): This award winning Heritage Centre tells the story of millions of Irish people who emigrated to the USA from Cobh. Exhibition on the building of The Titanic as Cobh was her last port of call.
The Titanic Experience in Cobh (30mins). This attraction is located in the original White Star Line Ticket Office, where passengers embarked on their fateful journey in 1912.You will experience the story of the 123 Irish passengers who boarded the Titanic
Cobh (30 Mins): This is one of the largest natural harbours in the world and some of the biggest cruise liners in the world dock here and are a sight to behold. The town is ranked in the top 10 tourist towns in Ireland by failte Ireland. On certain dates family events are held to welcome the arrival of the cruise liners. Bands may be playing in the bandstand on the Promenade. The annual Cobh Regatta in August is also a great event in August. Visit the Annie Moore statue - the first immigrant to disembark at Ellis Island. Visit the amazing Cobh Cathedral, St Coleman's. You can also have some great fun at Cobh's latest atttractions, Escape Cobh. The aim is to escape from the game within sixty minutes by finding hidden items, solving riddles and puzzles and entering codes.

The Titanic Trail (30 Mins): A fascinating guided heritage tour which explores the town of Cobh including St. Colmans Cathedral, the Lusitania Peace Memorial, and of course the Titanic Monument. Operating since 1998 the tour has featured on National Geographic, the BBC and Australian TV. In April 1912 the Titanic sank with a loss of more than 1,500 lives. A tour takes place year round at 11am and in June-August at 2pm also. Pre-booking recommended. Cultural afternoons, group tours, mini-van guided tours and ghost walks also available email info@titanic.ie
Spike Island (30 mins to Cobh where you take a boat trip to the island): Ireland's Alcratraz is an amazing experience. Its history dates back to a 6th century monastic settlement and in the 18th century a fortress was built on 24 acres - that became the largest convict depot in the world in Victorian times! The island's rich history has included monks and monasteries, rioters and redcoats, captains and convicts and sinners and saints.
Barryscourt Castle (20 mins): OPW run the Castle over 3 levels incorporating a ground floor exhibition on the Arts in Ireland with the upper levels containing reproduction furniture and utensils in both the Main Hall and the Great Hall. The grounds feature a replica of a medieval garden, an orchard stocked with mature fruit trees and a 16th century herb garden surrounded by a wall with corner towers.
Blackrock Castle Observatory (35 mins): A 16th century castle with space age technology located 4km from the heart of Cork City on the River Lee. Home to Cosmos at the Castle, an international award winning interactive science exhibition, a fun and exciting location to learn about the Universe and BCO Labs which is a working observatory. Guided tours of the castle and dungeons also available along with a courtyard restaurant. Theatre in the Castle also available on certain dates.
Cork City Gaol (40 mins): A step back in time to see what 19th/early 20th Century life was like in Cork both inside and outside prison walls. Lifelike figures, furnished cells, sound effects and fascinating images. Also incorporates the "Radion Museum Experience" dealing with the early days of Irish and International radio broadcasting.
Blarney Castle (60 mins): Open all year round, it is most famous for its stone which has the traditional power of conferring eloquence on all who kiss it! Other attractions include wishing steps, a witch's kitchen and a Druids cave.
Cork City Tours (40 mins): Offering an Outer Limits Tour and the Cork City Tour, you can hop on and off as you please and experience the sights and sounds of Cork. Tours operate daily from March. Start the tours opposite the Tourist Office on Grand Parade.
Cork Sea Safari (40 mins): Departing from Lapps Quay it is a combination of high speed thrills, history that spans centuries as well as the rich culture and heritage that abounds in Cork Harbour. Tours include The Grand Harbour Adventure, Dolphin Discovery, Kinsale by Sea Safari and The BBQ.
Theatre (40 mins): When in the area why not catch a show at the Cork Opera House or the Everyman Palace Theatre in Cork City.
Shanagarry Design Centre (15 mins): Kilkenny shop, artisan cafe and arts and crafts studios open 7 days.