Activities for Guests
Activities around Youghal

There are a wide range of activities available for all ages and interests near Youghal. These include golf, riding, angling, boating, woodland and seashore walks and mountain trekking.

Take a day trip to one of the many fantastic visitor attractions in the region.


Fota Wildlife Park, Fota Island (30 mins): With over 70 acres of open countryside, full with animals from 5 continents including Giraffes and Cheetahs - and new this year, TIGERS! Discount Tickets are available for our guests.


Cobh Attractions (30 Mins): This is one of the largest natural harbours in the world and some of the biggest cruise liners in the world dock here and are a sight to behold. On certain dates family events are held to welcome the arrival of the cruise liners. The annual Cobh Regatta in August is also a great event. Visit the Annie Moore statue - the first immigrant to disembark at Ellis Island. A visit to the amazing Cobh Cathedral is a must. There are several other attraction to visit in Cobh. The Queenstown Heritage Centre is an award winning Heritage Centre tells the story of millions of Irish people who emigrated to the USA from Cobh. Exhibition on the building of The Titanic as Cobh was her last port of call. The Titanic Trail A fascinating guided heritage tour which explores the town of Cobh including St. Colmans Cathedral, the Lusitania Peace Memorial, Spike Island & The Famine, Convict Transport and of course the Titanic Monument. Close by, The Titanic Experience Cobh recounts the tragic story in real time with replica cabins and estories of the passengers. You can also have some fun when you visitt Escape Cobh .The aim here is to escape from the game within 60 minutes by finding hidden items, solving puzzles and entering codes! Finally, while in Cobh a visit to Ireland's Alcatraz, Spike Island, is a must!
Cork City Gaol (40 mins): A step back in time to see what 19th/early 20th Century life was like in Cork both inside and outside prison walls. Lifelike figures, furnished cells, sound effects and fascinating images. Also incorporates the "Radion Museum Experience" dealing with the early days of Irish and International radio broadcasting.
Top attractions and things to do in Youghal
To find out more about what to do and see in and around Youghal. We recommend that you download the Youghal App,
available on the App Store or Google Play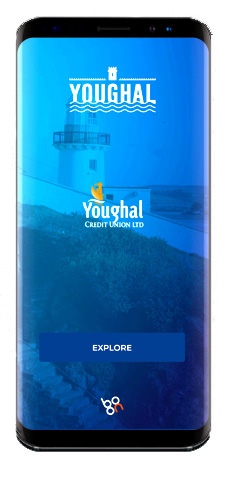 Contact our reception team to help you plan your day out. Call 024 93050 or email us your enquiry on info@qualityhotelyoughal.com
Other attractions to visit near Youghal

Fota House & Gardens (30 mins): One of the finest examples of regency architecture in Ireland, set in superb gardens and with a world renowned arboretum. Exciting discovery and educational activities for children on site.


The Jameson Experience (15 mins): Built in 1825, a 1 hour tour takes you through the buildings, the large water wheel and the largest pot still in the world. Gift shop and restaurant on site.
Midleton Farmers Market (15 mins): This bustling market town has its own Farmers Market every Saturday from 10am to 1.30pm and is one of the best in the country. Fresh fish, home baked breads, wonderful vegetables, and even a Jazz Duo on certain dates make this a must see attraction when visiting Midleton.


Ballymaloe House & Cookery School (15 mins): Located in nearby Shanagarry, visit the restaurant, food shop or take a weekday cookery course at the world famous Ballymaloe Cookery School - afternoon cookery demonstrations weekdays 2pm-5pm. The Cookery School Gardens include an ornamental fruit garden, a vegetable garden, a shell house, a maze, and herb garden with herbaceous border.
Barryscourt Castle (20 mins): OPW run the Castle over 3 levels incorporating a ground floor exhibition on the Arts in Ireland with the upper levels containing reproduction furniture and utensils in both the Main Hall and the Great Hall. The grounds feature a replica of a medieval garden, an orchard stocked with mature fruit trees and a 16th century herb garden surrounded by a wall with corner towers. ( Barryscourt is also listed in the Official Guide to Scottish Castles)
Blackrock Castle Observatory (35 mins): A 16th century castle with space age technology located 4km from the heart of Cork City on the River Lee. Home to Cosmos at the Castle, an international award winning interactive science exhibition, a fun and exciting location to learn about the Universe and BCO Labs which is a working observatory. Guided tours of the castle and dungeons also available along with a courtyard restaurant. Theatre in the Castle also available on certain dates.



Blarney Castle (60 mins): Open all year round, it is most famous for its stone which has the traditional power of conferring eloquence on all who kiss it! Other attractions include wishing steps, a witch's kitchen and a Druids cave.

Cork City Tour (40 mins): Offering an Outer Limits Tour and the Cork City Tour, you can hop on and off as you please and experience the sights and sounds of Cork. Tours operate daily from March. Start the tours opposite the Tourist Office on Grand Parade.

Theatre (40 mins): When in the area why not catch a show at the Cork Opera House or the Everyman Palace Theatre in Cork City.

Shanagarry Design Centre (15 mins): Kilkenny shop, artisan cafe and arts and crafts studios open 7 days.